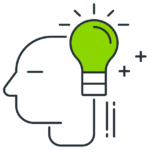 Easy-to-Use, Modern Web Applications
Web Applications have evolved over the past few years. Most companies use at least one web-based system. This makes accessing your information much easier since you are able to access the application from anywhere, at any time, without having to install any software. Custom software applications are typically very complicated to implement into your company and do not offer all of the conveniences and features that an online application can. Web Applications can help to simplify the implementation process while your workflow is more efficient and allowing you to tend to more important matters.
Why a Web Application?
Web Applications are becoming increasingly popular among businesses for many factors. First, they are much more cost effective to have developed. Web Applications also can be accessed using any device with a web browser. This means that you do not have to develop a separate version for different operating systems (MacOS, Windows, iOS, Android, etc.) and there is no need to go and install it on each device that you plan to have access it as you would with a Software Application. Updates and customization are also able to be done much easier.
At CentraTech, our programmers use the most bleeding-edge technologies and practices to create your custom application to not only be efficient during development, but to ensure it is user friendly, intuitive, and caters directly to your needs. There is no project that we cannot handle and we especially love creating solutions to challenging problems; large or small, we have the ability and knowledge to take care of you. We are interested in hearing your next big idea, so we can help you in any way insure that your vision becomes a reality!
Contact Us to Discuss Your Next Web Application!
Contact us by Phone, Email, or even stop into our office. We will be more than happy to help you bring your vision to life. For your convenience, our contact information can easily be found at the top and bottom of any page on our website.